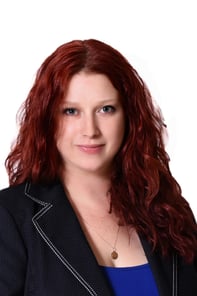 MJ Ridgeway- Collingwood Agency
9 h
-
18 h
9 h
-
18 h
9 h
-
18 h
9 h
-
20 h
9 h
-
18 h
10 h
-
16 h
Fermée aujourd'hui
Nous joindre
Pour mieux nous trouver :
Above Chestnut Park on second floor, beside Kelsey's. Use the stairs at the back or elevator at the front.
Heures d'ouverture :
By Appointment Only. Feel free to contact me anytime. I often work on weekends, holidays and after hours by appointment, to accommodate my customers' schedules!
Jour
Heures
LUN

9 h

-

18 h

MAR

9 h

-

18 h

MER

9 h

-

18 h

JEU

9 h

-

20 h

VEN

9 h

-

18 h

SAM

10 h

-

16 h

DIM
Fermée
MJ Ridgeway - Collingwood Agency
It's not enough to be covered. You've got to feel protected!
I'm MJ. I've been an Allstate agent since 2017 and have been in the financial services industry since 2010. I studied Business and Human Resources at Georgian College, and I enjoy continuing my education with industry-specific courses. This wide range of experience has provided me with the knowledge needed to serve my customers with the best quality, care and advice. I am a proud member of the Wasaga Beach Women's Business Association and I'm also a Wasaga Beach Chamber member with Allstate. My husband and I have been married since 2009 and we have a very energetic little boy. My family and I enjoy all the outdoor activities our home just outside of Wasaga Beach offers.
What Can I Offer You?
Customers can choose innovative home and auto insurance products with features like Claim Forgiveness and Disappearing Deductible. Value is just as important to me, so I offer several home and auto discounts.
I'm Here For Your Every Step of the Way
Whether you have a question about your policy or just want to review your coverage, I'm here for you. And Allstate has a supportive claims team that you can count on day or night to take care of your claim simply and efficiently.
I'm committed to making a difference in your life. You're not just another policy number to me. You'll receive my personalized service, backed by a strong Allstate agency team.
Call me today to review your policy or get a free quote!
Organisations soutenues
Member of the Wasaga Beach Women's Business Association. The WBWBA provides a welcoming environment that fosters mutually supportive business partnerships and networking opportunities leading to growth, knowledge, and lifelong friendships. Please contact me if you would like to attend a meeting as my guest. www.wbwba.com
Produits et services d'assurance
L'assurance n'est pas un produit comme un autre sur le marché; on l'achète en espérant ne jamais avoir à s'en servir… c'est pourquoi payer plus que nécessaire pour ce produit est particulièrement désagréable.
En vous assurant chez Allstate, vous profiterez d'une tarification avantageuse et d'un bel éventail de rabais.
Vous pouvez bien sûr utiliser les services d'Allstate en ligne pour obtenir une estimation de votre prime d'assurance. Cependant, rien ne vaut une rencontre téléphonique ou en personne avec un agent Allstate; vous pourrez lui poser des questions et recevoir une soumission comprenant des protections personnalisées, choisies pour couvrir ce qui compte le plus pour vous. Les agents Allstate préparent des soumissions détaillées des protections proposées, avec les franchises (montant à assumer par le client) et les primes (prix d'achat de l'assurance) s'y rapportant.
Les produits et services d'assurance offerts par Allstate sont les suivants :
Auto Insurance
Car Insurance
Flood Insurance
Insurance
Life Insurance
Motorcycle Insurance
Home Insurance
Insurance Quote
Insurance Agency
Travel Insurance
Rental Insurance
Boat Insurance
Motorhome Insurance