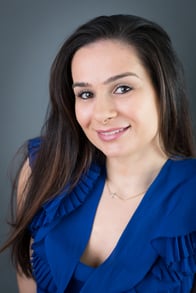 Felicia Simon- Milton Agency
Fermée aujourd'hui
9 h
-
17 h
9 h
-
17 h
9 h
-
17 h
9 h
-
17 h
Fermée aujourd'hui
Fermée aujourd'hui
Nous joindre
Heures d'ouverture :
For after hour appointments, please call or email me.
Jour
Heures
LUN
Fermée
MAR

9 h

-

17 h

MER

9 h

-

17 h

JEU

9 h

-

17 h

VEN

9 h

-

17 h

SAM
Fermée
DIM
Fermée
Felicia Simon - Milton Agency
Hi everyone. I'm Felicia Simon, your neighborhood Allstate Agent. I have been an insurance agent with Allstate Canada since 2008, and have lived in Milton since 2011. To give you some insight into my professional growth, I first earned my Paralegal Diploma in 2003, I then went on to obtain my real estate license shortly thereafter and worked with one of the top powerhouse teams in Mississauga for almost five years. It wasn't until 2008 that I decided I was ready for a change, and began looking for a way to combine my passion for helping people with my sales experience and found the perfect fit at Allstate, as an agent, selling both home and auto insurance.

I'm proud to be able to offer my customers fantastic ways to save, through various bundling options, for home and auto insurance. Allstate offers unique features and benefits, such as claims forgiveness, disappearing deductible, multi-vehicle discount, and our newly introduced enhanced water protection to name a few. I know that every customer has its own unique situation which is why I pride myself on offering personalized consultations and advice. Not only will I provide you with the most competitive quotes, I can also review all your existing policies, and coverages ensuring that you have the right coverage and you're getting the value you deserve. I can help you understand the wording which sometimes is hard to understand, and help you make a decision which is best for your family.

Having worked in sales and customer service for over 15 years, coupled with my legal background I have the ability to provide you and your family with insight and advice that meets your needs.

Going Above and Beyond for You!
Being a mom of two beautiful little girls, ages five and three, I understand the importance of protecting your family and your most precious possessions. I know how hard it can be to juggle the daily demands of life, work, house cleaning, cooking and bills. Not to mention taking the time to sit down and go over the ins-and-outs of an insurance policy! If you are a busy parent like me, I know that you probably have the same problem! This is where I come in. I will work around your schedule, whether that means going for a coffee, having a call once the kids are in bed, over the weekend, stopping by the agency, whatever makes life easier for you! For me it's about more than sales, I want to be that person who advises you with honesty and integrity. I want you and your family to feel that you are making the right choice switching over. Ensuring my customers feel comfortable and protected is my top priority. I know that being a good insurance agent is about more than just being there when things go wrong. It's also about being there for all of life's moments when things go perfectly right. This is why I feel fortunate to be able to use my experience and knowledge of the insurance, legal and real estate industry to help keep you, and you're most precious possessions safe and protected.

Please call me for a quote, and allow me to help you make the right choices for your family.
Are you getting the rate you deserve? Call me
Are you getting the rate you deserve? Call me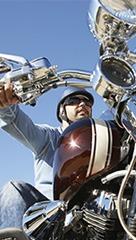 Competitive Rates for Motorcycle Insurance
Get revved up and ready to go with Allstate's competitive rates for touring, cruising, and standards model bikes. Allstate will make sure you have the right coverage to cruise the open roads. Get a free quote today!
Apprenez-en plus

sur cette promotion.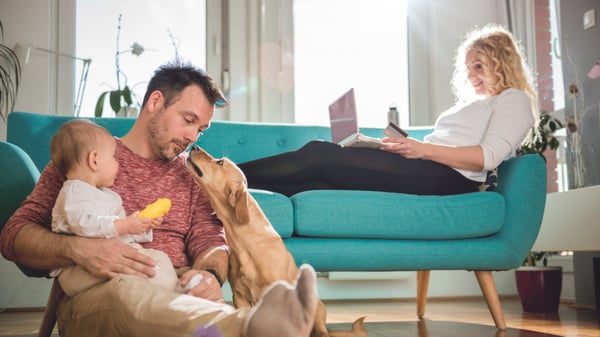 Protect Your Home from Flooding
According to researchers, the weather in Canada is getting warmer, wetter and more stormy due to climate change. Extreme events that we used to experience twice a century are now expected to happen every six years.
Apprenez-en plus

sur cette promotion.

With Halloween fast approaching, it's a good idea to take a moment to think about safety on this fun and kid-friendly holiday. While Halloween scares can be all in good fun, an accident or injury is not the kind of scare anyone wants to encounter.
The Kids Come Out at Night. The trick-or-treaters hit the street every Halloween night in search of tasty sweets and fun. This means driving on the 31st requires extra caution, especially in residential neighborhoods where kids are likely to be on the streets. Drive slowly and keep your eyes open for little ones on the streets and sidewalks. Remember that they may suddenly decide to cross the street to head to the next house or make unexpected moves. It is your responsibility as a driver to be aware of them and make sure they can have fun safely! If you have kids of your own heading out for Halloween, make sure to dress them to be noticed. Dark costumes fade into the night, so try to choose options with bright colors. Carrying glow sticks or flashlights is a great way to keep kids visible on the street. You can also add reflective tape to their costumes to help them stand out, especially when car headlights shine on them. A Safe House for Halloween. Decorating your home for Halloween can be a lot of fun, but make certain your decorations are done safely! If you are plugging in animated or lighted decorations, make sure to use outdoor extension cords and avoid connecting more than the recommended number of cords together. Make sure all of the wiring is in good condition. When stretching an extension cord across the porch or yard, ensure it is positioned so no one will trip. Fog machines are a lot of fun but can reduce visibility. If you choose to use one, position it so that it does not block the view of cars on the street or people walking up your driveway or sidewalk. Keep an eye out for other potential dangers that could result in an injury. Keep your driveway and sidewalk clear so children can walk up without tripping. Creating a lighted path to your door is a great way to make sure everyone comes and goes safely! Consider using flameless candles in your jack-o-lantern to avoid the danger of a fire. They cost only a little more than a tea light candle but will last longer and are much safer to use. Should someone accidentally knock down your pumpkin, you won't risk a fire with electric candles! Halloween is also a time for pranksters and to avoid damage from vandalism consider keeping your yard and driveway well lit. It may not be quite as spooky, but it will prevent your house from becoming a likely target! You don't want to spend November 1st calling in a vandalism claim to your insurance company. A Safe Halloween Party. Throwing a Halloween party this year? There's nothing more fun than a costumed celebration, but be sure you are careful. Remember that those fun Halloween cocktails can be dangerous if you have too many. Be sure to use designated drivers so that no one heads home from your party a danger behind the wheel. The last thing you want is for your Halloween party to end in tragedy. Responsible drinking is a must for every party, and will keep both your party guests and everyone else out on the street enjoying a fun Halloween night safe. Keep an eye out for candles – they can lend a great ambience to your party but are easily knocked over and a fire hazard! Just like for your jack-o-lantern, consider using electronic candles to get the ambience without the risk of a fire. They will give a great look, they're reusable for next year, and they are a lot safer! In fact, when it comes to larger candles, electronic ones may even be more affordable! Have a Safe and Happy Halloween!
Produits et services d'assurance
L'assurance n'est pas un produit comme un autre sur le marché; on l'achète en espérant ne jamais avoir à s'en servir… c'est pourquoi payer plus que nécessaire pour ce produit est particulièrement désagréable.
En vous assurant chez Allstate, vous profiterez d'une tarification avantageuse et d'un bel éventail de rabais.
Vous pouvez bien sûr utiliser les services d'Allstate en ligne pour obtenir une estimation de votre prime d'assurance. Cependant, rien ne vaut une rencontre téléphonique ou en personne avec un agent Allstate; vous pourrez lui poser des questions et recevoir une soumission comprenant des protections personnalisées, choisies pour couvrir ce qui compte le plus pour vous. Les agents Allstate préparent des soumissions détaillées des protections proposées, avec les franchises (montant à assumer par le client) et les primes (prix d'achat de l'assurance) s'y rapportant.
Les produits et services d'assurance offerts par Allstate sont les suivants :
Auto Insurance
Car Insurance
Flood Insurance
Insurance
Life Insurance
Motorcycle Insurance
Home Insurance
Insurance Quote
Insurance Agency
Travel Insurance
Rental Insurance
Boat Insurance
Motorhome Insurance