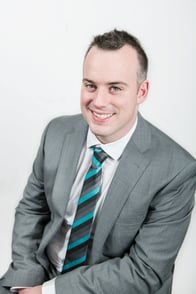 Brian Powell- Barrhaven Ottawa Agency
9 h
-
18 h
9 h
-
18 h
9 h
-
18 h
9 h
-
20 h
9 h
-
18 h
10 h
-
16 h
Fermée aujourd'hui
Nous joindre
Pour mieux nous trouver :
Cedarview Plaza
Heures d'ouverture :
Jour
Heures
LUN

9 h

-

18 h

MAR

9 h

-

18 h

MER

9 h

-

18 h

JEU

9 h

-

20 h

VEN

9 h

-

18 h

SAM

10 h

-

16 h

DIM
Fermée
Brian Powell - Barrhaven Ottawa Agency
It's not enough to be covered. You've got to feel protected!
I'm Brian Powell, and I have been a trusted business development agent with Allstate Canada for almost five years. In this time, I have gained invaluable experience and knowledge, enabling me to offer exceptional service and expertise to my clients. I am born and raised in Ottawa, and take great pride in being able to ensure my neighbours are completely covered for any situation.
So why choose me for your insurance needs?
If my enthusiasm and dedication isn't enough to encourage you to reach out to me, then my unwavering commitment to taking care of my clients puts me in the lead. Our relationship doesn't end when you choose to work with me. I am just a phone call away when you have questions and concerns and I can walk you through a claim, and help you work through the details. I will also dedicate myself to providing the same level of service to your friends and family. I welcome referrals!
I might look familiar.
As an agent with Allstate, you won't often find me sitting at my desk. Instead, you will find me out in the community supporting events with my wife and kids, on the ice across Ottawa refereeing youth Hockey, and running in races for charities. I am also committed to hand delivering as many policies as I can. It's a great opportunity to put a face to a name and ensure your satisfaction.
You are not just another policy to me. Backed by my amazing Allstate Barrhaven team, you and everything you hold dear are a priority to me. Call me today to discuss how I can take care of you!
Actions communautaires
Kanata Blazers IP Asst Coach 2018-2019 Stittsville 56ers - Head Coach - 2018 HEO Minor Hockey - Director of Supervision for Referees 2008 to Present
Prix
Honour Ring 2014
,
National Champion 2016
,
National Champion 2017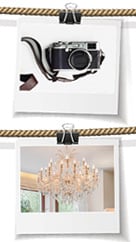 Capture Your Stuff with myLocker!
Need another reason to be in Good Hands®? Allstate's myLocker free home inventory tool lets you keep track of your valuable possessions (exclusive to myAllstate customers). Call me to find out more or learn more.
Apprenez-en plus

sur cette promotion.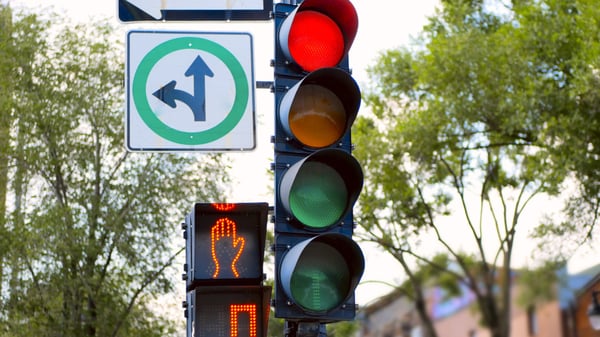 What to Do If Your Brakes Fail
Each time we drive our vehicle we expect everything to work as it always does. However, that's not always the case. One rare (but scary) scenario is that the vehicle's brakes may give out. If this were to happen to you, would you know what to do?
Apprenez-en plus

sur cette promotion.
Most Recent Reviews
5.0 out of 5.0
(Total de 11 évaluations)
August 21, 2018

Awesome customer service! Home insurance quote and car insurance completed so easily! No stress!
We would definitely recommend Brian to anyone.
Thanks!

Response from Allstate:

August 21, 2018

Thanks Connie! I was happy to help you and Jamie out with your new purchases :)

June 24, 2018

Excellent agent to deal with!

June 19, 2018

Brian provides excellent customer service, and makes me feel confident while I am on the road because I have his support, confidence and smiling face behind me.

Response from Allstate:

June 19, 2018

I hope your enjoying your first car Melissa!

June 19, 2018

I've been a customer for several years now. Brian gives great customer service. He was extremely helpful when my son was in an accident. It's great that our rates were lower than previous provider, but service when you submit a claim is even more impressive and we definitely had that. I highly recommend Brian to anyone looking for home and auto insurance!

Response from Allstate:

June 19, 2018

I happy to be able to take care of your family Carol!

June 19, 2018

Brian made my experience with selecting home insurance very easy. He was helpful and had answers to any questions I had.

Response from Allstate:

June 19, 2018

Thanks Adara. I am glad I could make your first home buying experience an easy one. Congrats again your first home!
(Showing
5
reviews of 11)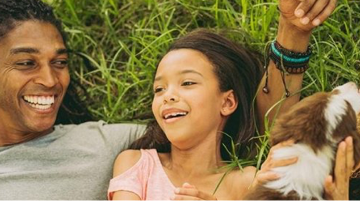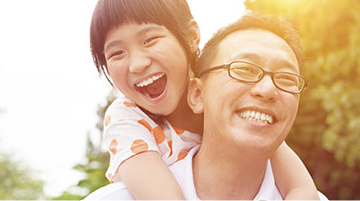 Produits et services d'assurance
L'assurance n'est pas un produit comme un autre sur le marché; on l'achète en espérant ne jamais avoir à s'en servir… c'est pourquoi payer plus que nécessaire pour ce produit est particulièrement désagréable.
En vous assurant chez Allstate, vous profiterez d'une tarification avantageuse et d'un bel éventail de rabais.
Vous pouvez bien sûr utiliser les services d'Allstate en ligne pour obtenir une estimation de votre prime d'assurance. Cependant, rien ne vaut une rencontre téléphonique ou en personne avec un agent Allstate; vous pourrez lui poser des questions et recevoir une soumission comprenant des protections personnalisées, choisies pour couvrir ce qui compte le plus pour vous. Les agents Allstate préparent des soumissions détaillées des protections proposées, avec les franchises (montant à assumer par le client) et les primes (prix d'achat de l'assurance) s'y rapportant.
Les produits et services d'assurance offerts par Allstate sont les suivants :
Auto Insurance
Car Insurance
Flood Insurance
Insurance
Life Insurance
Motorcycle Insurance
Home Insurance
Insurance Quote
Insurance Agency
Travel Insurance
Rental Insurance
Boat Insurance
Motorhome Insurance