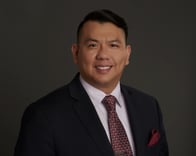 Darryl Lim- Ottawa South Agency
9 h
-
18 h
9 h
-
18 h
9 h
-
18 h
12 h
-
20 h
9 h
-
18 h
10 h
-
16 h
Fermée aujourd'hui
Nous joindre
Pour mieux nous trouver :
Cedarview Plaza
Heures d'ouverture :
MON (10am-6pm); TUE (9am-6pm); WED (9am-6pm); THU (12pm-8pm); FRI (10am-6pm); Every 2nd SAT of the month (10am-4pm)
Jour
Heures
LUN

9 h

-

18 h

MAR

9 h

-

18 h

MER

9 h

-

18 h

JEU

12 h

-

20 h

VEN

9 h

-

18 h

SAM

10 h

-

16 h

DIM
Fermée
Darryl Lim - Ottawa South Agency
Darryl Lim joined Allstate Insurance as a Business Development Agent in March 2016. He has built a solid reputation in the community as a trusted advisor who exceeds expectations by providing a superior client experience that includes being knowledgeable and offering customized insurance products and solutions. He has won many accolades from customers and business partners who value his professionalism and personal approach. Darryl has also been awarded for his excellence at Allstate. He was awarded Marketer of the Month in April 2018 for his efforts in sponsoring the Bikers Against Child Abuse rallies in the National Capital Region.
His success is based on a solid network of business partners and client referrals who share his passion of delivering superior customer service while providing customized products and solutions that clients want. Prior to joining Allstate, Darryl spent ten years in sales and customer service management roles, including seven years in the automotive industry and two years in life & health insurance. He has worked in large corporations, small businesses as well as high-tech start-ups. Through it all, he has learnt how to deliver exceptional service and value one handshake at a time!
Darryl's career experience include two years working for a local non-profit organization as a Community Relations Manager and nearly three years service in the Army as an Infantry Section Leader. He is also actively involved in the community. Some of his contributions include ten years volunteering with the Ottawa Police Service that include co-chairing its GLBT Liaison Committee, member of its Community-Police Advisory Committee (COMPAC) and team leader on its Critical Incident/Critical Situation (CI/CS) Program. He has also served on the boards of the Victim Assistance Services of Ottawa-Carleton and the Ottawa Celtic Music & Dance Society.
In his spare time, Darryl is an avid traveller, Scotch connoisseur and journeyman piper. He is also an accomplished pipe band bass & tenor drummer, drum major and drumming instructor. He has had the privilege of competing, performing and teaching across Europe, Asia and North America for more than 25 years. Darryl recently retired after 11-years with the Royal Canadian Mounted Police (RCMP) Pipes & Drums in Ottawa, six of those as the Drum Sergeant and NCO-in-charge of the Bass & Tenor section. He continues to volunteer his time as Drum Major of the Ottawa Caledonian Pipes & Drums as well as a Drumming Instructor for the 75/742 (Barrhaven) Air Cadet Pipes & Drums program. He previously competed with the Grade 2 Ottawa Police Service Pipe Band as a tenor drummer, winning the North American Pipe Band Championships in 2013 with them.
A proud resident of Ottawa since 2001 who is fluently bilingual in English and Mandarin, Darryl is an alumnus of both Carleton University and Griffith University (Australia) where he earned an Honours degree in Social Anthropology and an Advanced Diploma in Mass Communications respectively.
Actions communautaires
- Drumming Instructor, Royal Canadian Air Cadet 75/742 Sqn (Barrhaven) - Drum Major, Ottawa Caledonian Pipes & Drums - Master of Ceremonies, Kingston Scottish Festival - Founder, The Wine & Whisky Business Network
Prix
Agency of the Year (2017)
,
Agency of the Year (2018)
What's it like to work at Allstate?
What's it like to work at Allstate?
Produits et services d'assurance
L'assurance n'est pas un produit comme un autre sur le marché; on l'achète en espérant ne jamais avoir à s'en servir… c'est pourquoi payer plus que nécessaire pour ce produit est particulièrement désagréable.
En vous assurant chez Allstate, vous profiterez d'une tarification avantageuse et d'un bel éventail de rabais.
Vous pouvez bien sûr utiliser les services d'Allstate en ligne pour obtenir une estimation de votre prime d'assurance. Cependant, rien ne vaut une rencontre téléphonique ou en personne avec un agent Allstate; vous pourrez lui poser des questions et recevoir une soumission comprenant des protections personnalisées, choisies pour couvrir ce qui compte le plus pour vous. Les agents Allstate préparent des soumissions détaillées des protections proposées, avec les franchises (montant à assumer par le client) et les primes (prix d'achat de l'assurance) s'y rapportant.
Les produits et services d'assurance offerts par Allstate sont les suivants :
Auto Insurance
Car Insurance
Flood Insurance
Insurance
Life Insurance
Motorcycle Insurance
Home Insurance
Insurance Quote
Insurance Agency
Travel Insurance
Rental Insurance
Boat Insurance
Motorhome Insurance