Graham Coppel- St. Catharines Agency
9 h
-
18 h
9 h
-
18 h
9 h
-
18 h
9 h
-
20 h
9 h
-
18 h
10 h
-
16 h
Fermée aujourd'hui
Adresse:
St. Catharines
,
ON
L2S 0C2
CA
Nous joindre
Adresse :
St. Catharines
,
ON
L2S 0C2
CA
Heures d'ouverture :
Jour
Heures
LUN

9 h

-

18 h

MAR

9 h

-

18 h

MER

9 h

-

18 h

JEU

9 h

-

20 h

VEN

9 h

-

18 h

SAM

10 h

-

16 h

DIM
Fermée
Graham Coppel - St. Catharines Agency
It's not enough to be covered. You've got to feel protected!
I'm Graham Coppel. I've been an Allstate agent since early 2018 and have studied Business Management at Durham College. I'm also a Greater Niagara Chamber of Commerce member with Allstate. I have worked in several industries and I have been lucky enough to live in multiple provinces in this beautiful country.
This wide range of experience has provided me with the knowledge needed to serve my customers with the best quality, care and advice. I'm a proud member of Niagara who is also pleased to call St. Catharines home.
What Can I Offer You?
Customers can choose innovative home and auto insurance products with features like Claim Forgiveness and Disappearing Deductible. Value is just as important to me, so I offer several home and auto discounts. I pride myself on my customer service which is why I am always available on my cell phone and I am happy to work late or come in early to better serve my customers.
I'm Here For Your Every Step of the Way
Whether you have a question about your policy or just want to review your coverage, I'm here for you. Allstate has a supportive claims team that you can count on day or night to take care of your claim simply and efficiently.
I'm Proud to Support Our Community
As an Allstate agent, employee and neighbour of St. Catharines, I'm proud to bring good to life right where I live – supporting and strengthening our communities by participating in various community and charity events here in Niagara. I am proud to participate in events from the WiseGuys Charity as well as the Crimestoppers of Niagara.
I'm committed to making a difference in your life. You're not just another policy number to me. You'll receive my personalized service, backed by a strong Allstate agency team.
Call me today to review your policy and get a free quote!
Organisations soutenues
Wiseguys Charity Foundation FirstOntario Performing Arts Centre Niagara Ice Dogs Pathstone Mental Health Foundation
Partenariats
Sun Life Ontario
Actions communautaires
March 8th we will be back at the Niagara Icedogs game giving out some free swag for the kids and raffling off another signed Icedogs jersey. This will be our last event of the 2018/2019 season so come stop by our booth and say hi and enter your name into the draw for your chance to win. We still have a bunch of tickets to give away so follow my facebook for more contest information. I hope to see you there!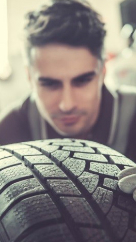 Read Your Tire Wear Patterns
Tire wear patterns can tell you a lot about the condition of your car and whether you have any issues to be addressed. Learn how to read your tire wear patterns in 4 easy steps!
Apprenez-en plus

sur cette promotion.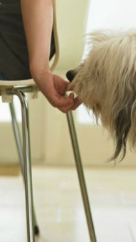 5 Household Items that Could Endanger Your Pet
Ever wondered what's okay for your pet to eat around the house? Take a look at what's safe and what could cause potential harm for your beloved pets.
Apprenez-en plus

sur cette promotion.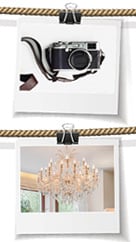 Capture Your Stuff with myLocker!
Need another reason to be in Good Hands®? Allstate's myLocker free home inventory tool lets you keep track of your valuable possessions (exclusive to myAllstate customers). Call me to find out more or learn more.
Apprenez-en plus

sur cette promotion.

Most Recent Reviews
5.0 out of 5.0
(Total de 13 évaluations)
February 19, 2019

Excellent customer service

February 14, 2019

Great at welcoming me and had all the answers to my questions and needs

February 14, 2019

The service was very good and the way he explained was excellent thank you so much

February 13, 2019

Excellent customer service by Graham who even dropped the policy at the dealer.

February 13, 2019

Excellent communication will highly recommend to my family and friends
(Showing
5
reviews of 13)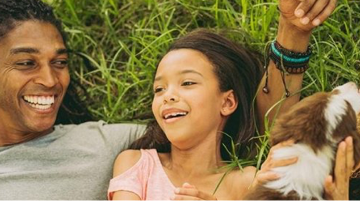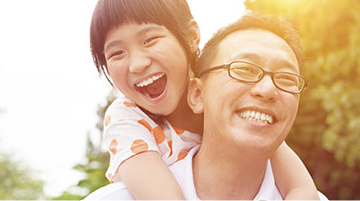 Produits et services d'assurance
L'assurance n'est pas un produit comme un autre sur le marché; on l'achète en espérant ne jamais avoir à s'en servir… c'est pourquoi payer plus que nécessaire pour ce produit est particulièrement désagréable.
En vous assurant chez Allstate, vous profiterez d'une tarification avantageuse et d'un bel éventail de rabais.
Vous pouvez bien sûr utiliser les services d'Allstate en ligne pour obtenir une estimation de votre prime d'assurance. Cependant, rien ne vaut une rencontre téléphonique ou en personne avec un agent Allstate; vous pourrez lui poser des questions et recevoir une soumission comprenant des protections personnalisées, choisies pour couvrir ce qui compte le plus pour vous. Les agents Allstate préparent des soumissions détaillées des protections proposées, avec les franchises (montant à assumer par le client) et les primes (prix d'achat de l'assurance) s'y rapportant.
Les produits et services d'assurance offerts par Allstate sont les suivants :
Auto Insurance
Car Insurance
Flood Insurance
Insurance
Life Insurance
Motorcycle Insurance
Home Insurance
Insurance Quote
Insurance Agency
Travel Insurance
Rental Insurance
Boat Insurance
Motorhome Insurance