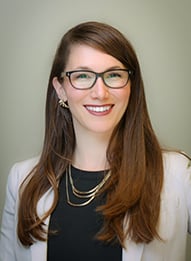 Kelly Gibson- St. Catharines Agency
9 h
-
18 h
9 h
-
18 h
9 h
-
18 h
9 h
-
20 h
9 h
-
18 h
10 h
-
16 h
Fermée aujourd'hui
Adresse:
St. Catharines
,
ON
L2S 0C2
CA
Voici nos champs d'expertise
Nous joindre
Adresse :
St. Catharines
,
ON
L2S 0C2
CA
Heures d'ouverture :
Jour
Heures
LUN

9 h

-

18 h

MAR

9 h

-

18 h

MER

9 h

-

18 h

JEU

9 h

-

20 h

VEN

9 h

-

18 h

SAM

10 h

-

16 h

DIM
Fermée
À quoi ressemble une carrière chez Allstate ?
Kelly Gibson - St. Catharines Agency
It's not enough to be covered. You've got to feel informed and empowered!
My name is Kelly Gibson. I am an agent with the Allstate, St. Catharines agency. I am a recent Master of Sustainability graduate from Brock University. As a long-standing Niagara resident, with deep roots in the community, I have an in-depth understanding of Niagara's citizenry. My grandfather, Hygus Torosian was a tender fruit farmer in the city and an active Armenian community member. He was one of the founding organizers of CAW local199. My grandmother, Alice Torosian, taught Sunday school at the Saint Gregory Armenian church for over 50 years and volunteered with Community Care for over 20 years. I come from a long lineage of politically active and community involved individuals. I value making a difference in the lives of our community members.
The combination of my education and first-hand knowledge of the challenges and triumphs of Niagara residents place me in a wonderful position to be YOUR trusted insurance advisor. I have a passion for providing exemplary customer service and transferring knowledge to my customers, so you may make informed and educated decisions in designing the right insurance policy to protect your family.
What Can I Offer You?
Customers can choose innovative home and auto insurance products with features like Claim Forgiveness and Disappearing Deductible. As well, my favourite feature, myLocker, is a free home inventory tool which allows you to organize your personal belongings by room or category, take and store photos of your items, and even include their value (available for myAllstate customers). In the event a claim is made, the process is as easy and as seamless as possible. The peace of mind we offer at Allstate is invaluable – with Allstate you're in good hands.
I'm Here For Your Every Step of the Way
Whether you have a question about your policy or just want to review your coverage, I'm here for you. My job is to ensure you have the right coverage at the right value. Allstate has a local, supportive claims team that you can count on day or night to take care of your family like their own.
I am a Proud Supporter of Our Community
As an Allstate agent, and resident of Niagara, I'm proud to bring good to life right where I live – supporting and strengthening our communities through blood donations, sponsoring community events and volunteer work with Hospice Niagara. I was recently awarded the Good Hands Grant of $1000. This grant was awarded to Hospice Niagara for the volunteer work I have done with the organization. I am also an active contributor to an internal wellness blog with ACG as well as on my Business Facebook page where I share valuable health and wellness information. Follow me on Facebook:(https://www.facebook.com/KGibsonAllstate/) and LinkedIn (www.linkedin.com/in/kellygibsonmba) to get up to date articles and insurance advice from a knowledgeable, passionate professional who puts your needs first.
I'm committed to making a difference in YOUR life and our community's. You'll receive my personalized service, backed by a strong local Allstate agency team. I am here for YOU!
Call me today to review your policy or get a free quote!
Actions communautaires
I am pleased to support the community. I volunteer at Hospice Niagara in St. Catharines. This is a non-profit that provides palliative care services to terminally ill residents. I volunteer in the kitchen preparing nutritious food for the residents. This year I received the Good Hands Grant, which is awarded by the Allstate Foundation of Canada to not-for-profit organizations agents who are involved within a volunteer capacity. This $1000 grant provided Hospice Niagara with improved capacity to help more Niagara residents and their families navigate terminal illness.
Prix
$1,000 Good Hands Grant to Hospice Niagara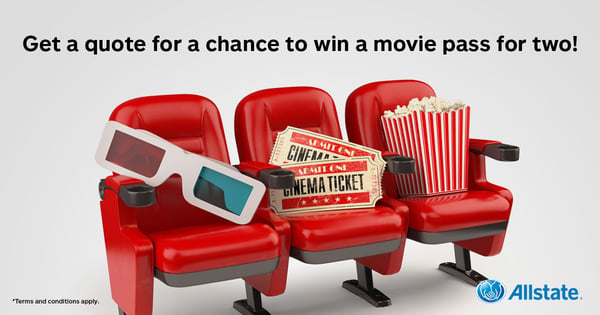 Get a now obligation quote today and be entered to win 2 movie passes, 2 regular popcorns and a drink on me!
The draw ends October 31st, 2018 Don't miss out on your chance to win!
Most Recent Reviews
4.6 out of 5.0
(Total de 3 évaluations)
August 9, 2018

Kelly is one of the most knowledgeable, efficient, courteous professionals I've had the pleasure of dealing with.

August 3, 2018

Kelly recommended the Drivesafe app as a way to reduce my carinsurance premium. Since using the app I have become much more aware of my driving habits and am glad that it was recommended. Kelly was also able to answer some questions I had about the app.

August 3, 2018

Kelly Gibson has been extremely helpful and attentive and is the epitome of an amazing agent who cares about her clients. Couldnt be happier with the service.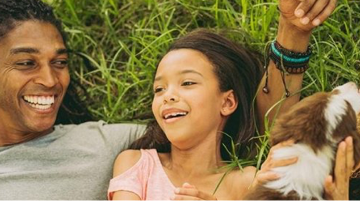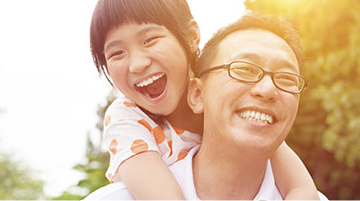 Produits et services d'assurance
L'assurance n'est pas un produit comme un autre sur le marché; on l'achète en espérant ne jamais avoir à s'en servir… c'est pourquoi payer plus que nécessaire pour ce produit est particulièrement désagréable.
En vous assurant chez Allstate, vous profiterez d'une tarification avantageuse et d'un bel éventail de rabais.
Vous pouvez bien sûr utiliser les services d'Allstate en ligne pour obtenir une estimation de votre prime d'assurance. Cependant, rien ne vaut une rencontre téléphonique ou en personne avec un agent Allstate; vous pourrez lui poser des questions et recevoir une soumission comprenant des protections personnalisées, choisies pour couvrir ce qui compte le plus pour vous. Les agents Allstate préparent des soumissions détaillées des protections proposées, avec les franchises (montant à assumer par le client) et les primes (prix d'achat de l'assurance) s'y rapportant.
Les produits et services d'assurance offerts par Allstate sont les suivants :
Auto Insurance
Car Insurance
Flood Insurance
Insurance
Life Insurance
Motorcycle Insurance
Home Insurance
Insurance Quote
Insurance Agency
Travel Insurance
Rental Insurance
Boat Insurance
Motorhome Insurance