Fun Fest at the Real Canadian Superstore, St. Catharines
June 2
Cammunity Safety Event fit for the whole family!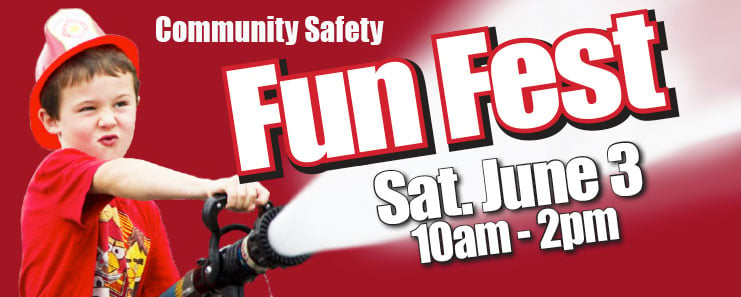 St. Catharines Fire Services, Thorold Fire and Emergency Services and the Real Canadian Superstore invite the community to spring into fire safety at the Community Safety Fun Fest. The free event offers a chance for families to meet firefighters for a day of fun and learn about the important roles of other community organizations, including:

•Canadian Red Cross
•Alectra Utilities
•Enbridge
•Red Cross
•Canadian Tire
•CN Police
•RCMP
•and many more

Visitors can have their passports stamped at each booth and activitiy. Completed passports can be entered into a draw for a variety of prizes donated by the participating agencies and community businesses.

Don't miss is the Fire Safety Trailer where families can learn about the different types of hazards in the home, how to develop a home escape plan, and even practice escaping from a simulated fire.

Activities include:

•Face painting
•Balloon animals
•Inflatable rides
•Games, such as target shooting with a fire hose
•Draws
•Live entertainment
•Sparky
•Touch-a-truck with fire trucks, police cars and other heavy-duty vehicles.

** Allstate Insurance of St. Catharines will be hosting a MADD sponsored event including an obstacle course, education on drinking and driving and giving away some great prizes!!!!