April 27
Rugrats Expo 2019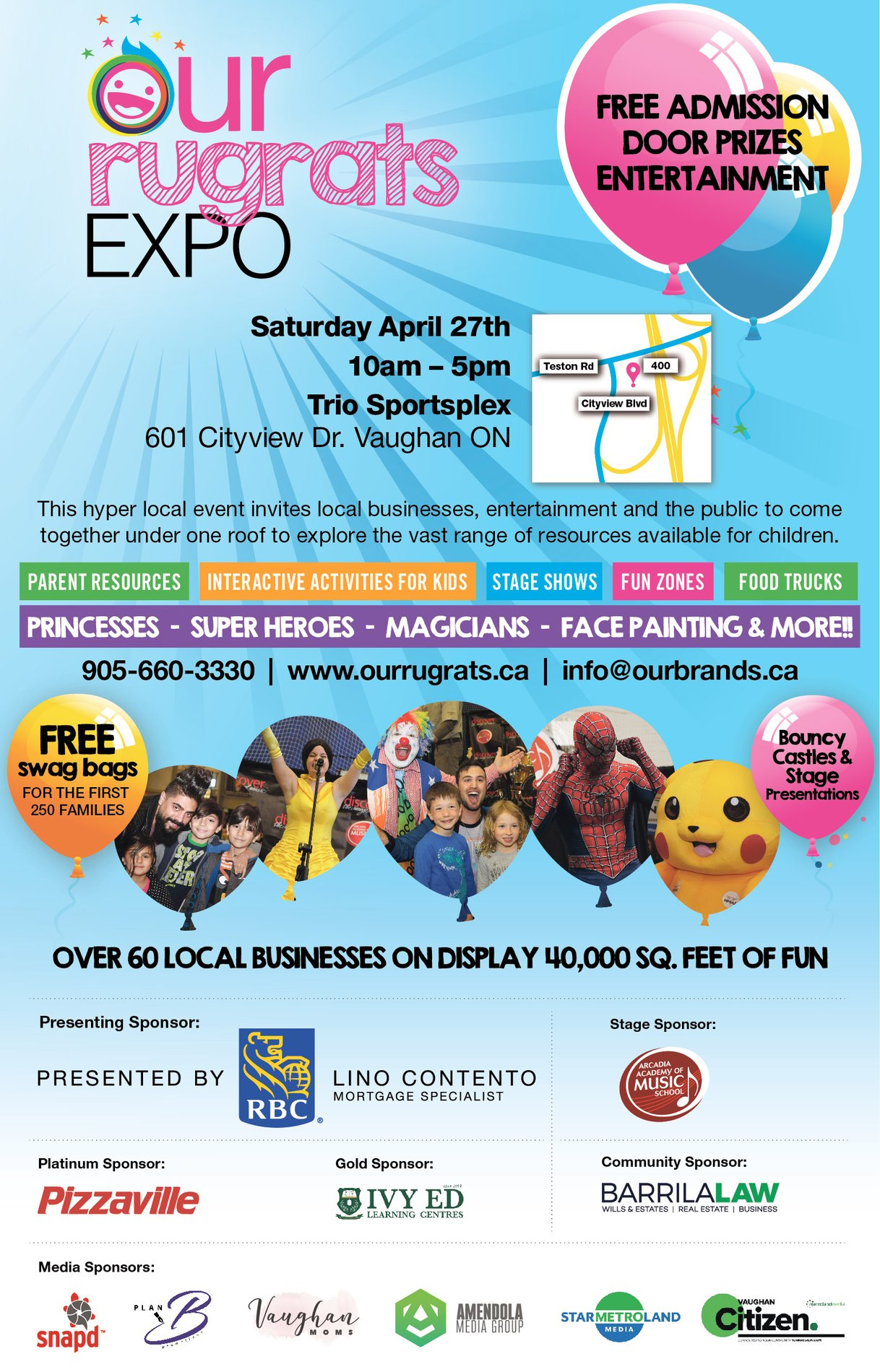 COME VISIT ALLSTATE VAUGHAN AT BOOTH 48 ON APRIL 27TH AT THE RUGRATS EXPO 2019!
TRIO SPORTSPLEX IN VAUGHAN! ADMISSION IS FREE! LOT'S OF SWAG AND GIVEAWAYS AVAILABLE!

You will have the opportunity to engage with local businesses & professionals and learn about the latest trends and services for your children & family.

Don't forget! #ORREXPO2019 will provide you with the opportunity to learn about the newest and most innovative products and services available in Vaughan!!!